Pegs to Paper testimonial from Freemantle Community Academy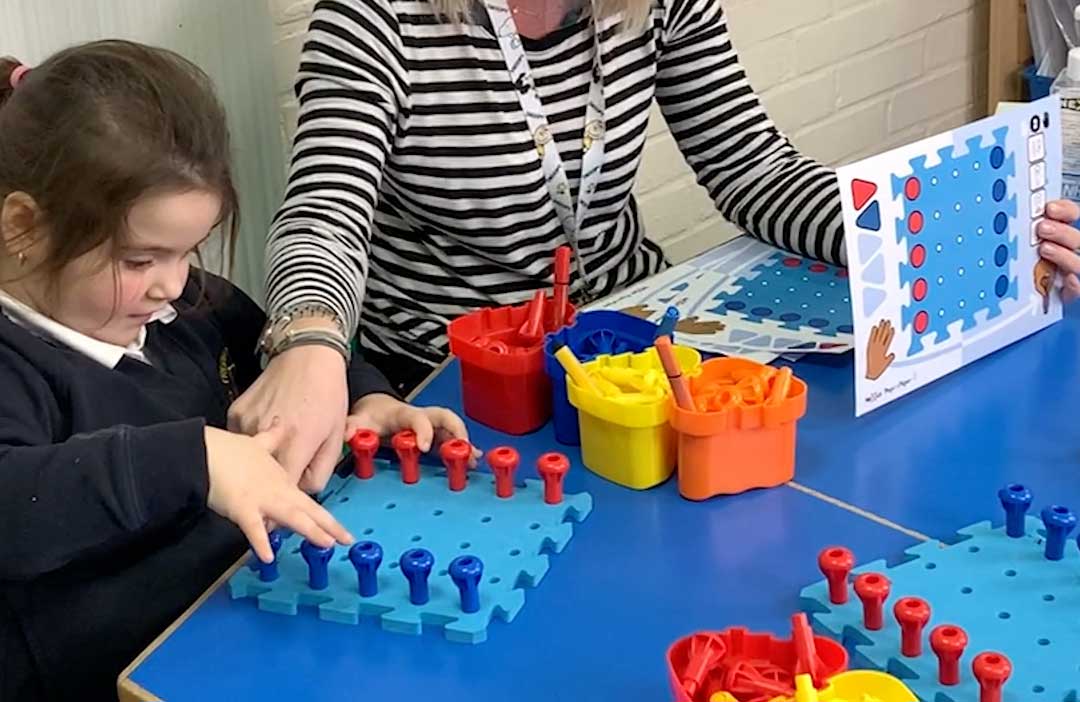 'Since starting the programme in early Autumn 2 we are already seeing an improvement in the children's handwriting, letter formation and self-motivation to engage with the materials, the P2P is helping all pupils including children with SEND or FMS difficulties. We feel very privileged to use these resources with our children and we are keen to continue using it throughout the year to build on the improvements we have already seen'.
Nina Myszkowski, Head of Learning for EYFS Freemantle Community Academy
Pegs to Paper programme
Pegs to Paper is a structured programme which focuses on strengthening and developing fine motor skills. When used effectively it supports and promotes a dynamic tripod grip which builds on previous gross and fine motor development.
It is not only easy to follow, but also engaging for the children to proactively participate in. As with many Nexus resources, this intervention also can be used to strengthen other areas of learning.
When engaging in the programme, children's listening and attention skills are clearly more focused, with a strong emphasis on gross and fine motor skills, the children learn the clockwise and anticlockwise movements required for writing, thus improving children's, grip, manipulation and letter formation. The versatility of the materials means that they can also be used across key stages either as part of whole class teaching, as part of unstructured and structured play activities, or for the intervention required. The high quality resources are durable and complement a range of other products we use from the Nexus range.
What this video to see EYFS Freemantle Community Academy pupils engage in Pegs to Paper

Nexus design and supply high quality educational equipment and toys for schools and home learning.
Back to News