Our Award-Winning U-fill!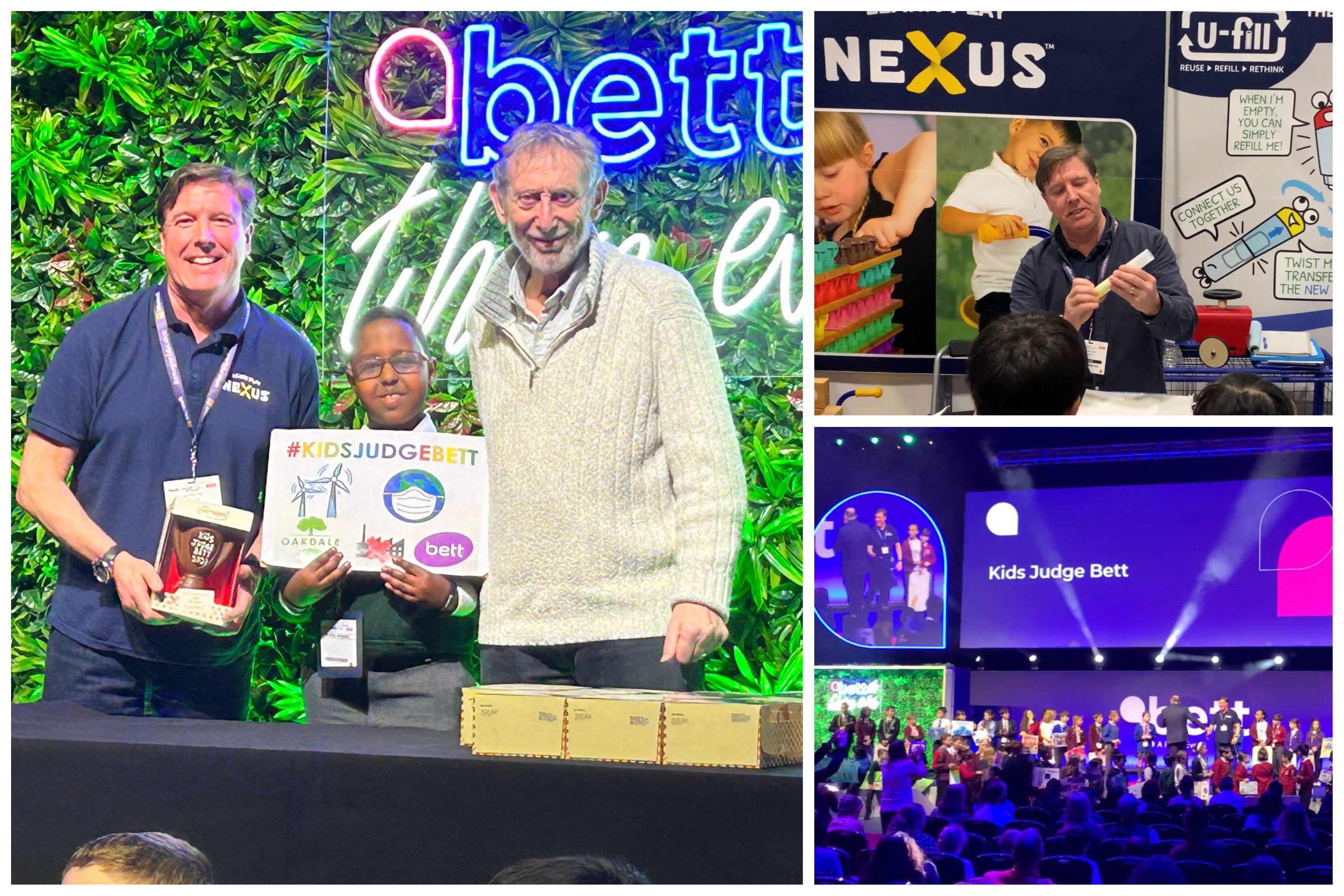 The kids have spoken!
We are proud winners of one of the #kidsjudgebett awards!
Last week at the Bett Show in London, the students of Oakdale Infant and Junior School voted us one of their winners out of 600+ exhibitors! One of their main themes for the event was sustainability therefore our reusable glue stick system, U-fill was a guaranteed winner! Our very own Tim Crouch demonstrated how the glue sticks are refilled and both children and teachers were very impressed! Tim was then invited onto the stage to collect our award which was presented to him by the lovely students of Oakdale Infant and Junior School and children's author, Michael Rosen.
Organiser Katy Potts from Islington Council was also very impressed with U-fill.
"There was so much excitement about this product. The teachers loved the reusable glue sticks as well as the children…this was a real winner!"
Thank you to Oakdale Infant and Junior School for choosing us as one of their winners! Also a big thank you to Katy Potts for organising such a great event!
To find out more about how you can cut your plastic waste by using U-fill, click on the link below!

Back to News