Learn Play Nexus sponsors the Northern Ireland Eco Schools Green Flag Awards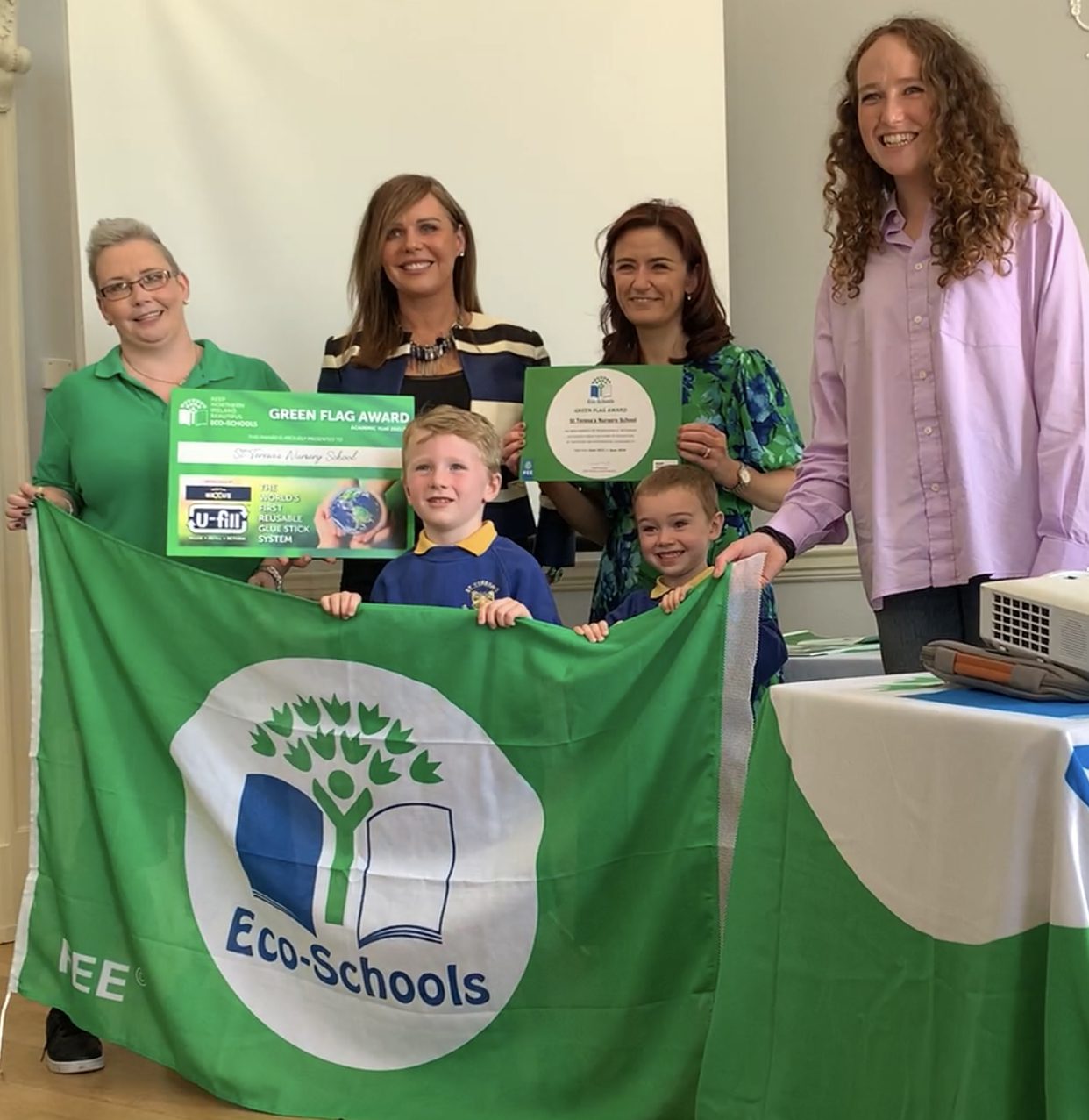 We are thrilled to announce that Learn Play Nexus are now the official sponsors of the Eco Schools Northern Ireland Green Flag Awards. The Green Flag accreditation recognises, rewards and celebrates the environmental achievements of young people and we are very proud to be affiliated with such a fantastic award. Keep Northern Ireland Beautiful is the charitable organisation who manage Eco Schools Northern Ireland, and when we reached out to them to discuss the prospect of a partnership they were immediately impressed with our reusable glue stick system, U-fill. Since our initial contact, Charlene McKeown and her passionate team have supported us tremendously in helping us share the good message about U-fill and the amount of plastic waste that can be saved by switching to this refill glue stick system.
As event sponsors for this years Green Flag Awards ceremony, we were very kindly invited to celebrate with the schools at Malone House in Belfast as they each received their Green Flag Award for the academic year 2021/22. The day was organised brilliantly and Learn Play Nexus attendees Grant, Leanne and Charlie were so impressed with the enthusiasm and passion from everyone at the event from the staff to the school pupils who proudly represented their school to receive their award. Northern Ireland are clearly pushing in the right direction when it comes to the environment and as Charlene stated during her opening speech "Northern Ireland are truly well respected internationally regarding the Eco Schools programme, we had the first ever green flag in the world! …It's not all doom and gloom when we talk about climate change, you guys (schools within the network) are having a global impact." To personally congratulate each of these schools we have gifted a class pack of glue sticks and U-fill refills to each setting.
An example of one of the 155 Green Flag Awards. This one was awarded to Belmont Primary School: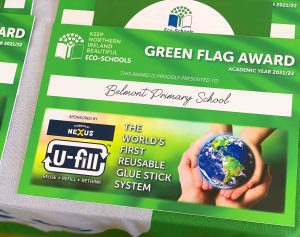 Back to News