Do the iPad generation need to learn handwriting skills?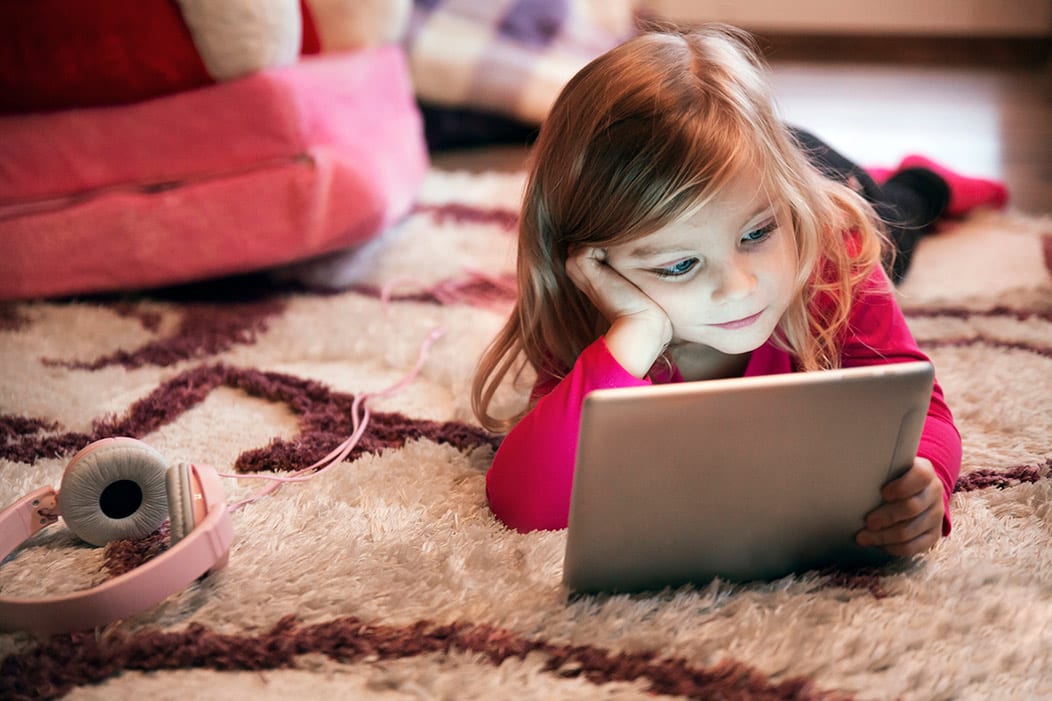 UK handwriting experts, nursery managers and primary school teachers have voiced their concerns that touchscreen technology is not preparing children to learn handwriting skills at school.
Primary school teachers have noticed a decline in fine motor skills in children arriving at nursery and primary school.
This is blamed on children's inability to grip pens and pencils correctly, the fundamental of good handwriting.
Their use of touchscreen devices on tablets and smartphones hadn't developed their fine motor control, which is essential when gripping a pen or pencil and to be able to write correctly.
More and more evidence is appearing to suggest that children are holding pens and pencils less, engaging in creative play less and making fewer items with their hands.
"Children now have less exposure to physical play but it is still important for their developing cognitive skills"- says Dr Angela Webb, a former primary school head teacher, who is a child psychologist and board member of The National Handwriting Association
"Learning by interacting physically with their environment for a growing child up to the age of seven is vital as it impacts on adulthood," she said.
This is also true of adulthood and adolescence, when engaged physically we will retain more information and understand better.
Are tablets, smartphones replacing handwriting skills?
Both primary school teachers and early years teachers are concerned about the state of children's handwriting.
In general, children spend less time in "creative play", experimenting with paints, scissors, and glue, or holding a pen or pencil.
It is clear from research that children are increasingly exposed to a lot of electronic devices, such as iPhones, iPads and computers as this is an easy way to occupy children.
Children who spend too much time on touchscreens do not develop the fine motor skills they need when it comes to learning to write.
Handwriting is not the only skill to suffer, children are found to have difficulty holding scissors, tying shoelaces or even using cutlery.
Does it matter, do we need to teach handwriting skills?
In today's world of smart technology, does it really matter if children can't write by hand?
Clearly, iPads, computers, and laptops are increasingly being used in primary and secondary schools to help deliver the curriculum.
Technology offers an endless amount of resources for learning and the ability to research and look for further information quickly is all at their fingertips.
Research shows that handwriting is still one of the fundamental tools children and adults need in their lives to develop and learn.
Why is handwriting so important?
At the Word Literacy Summit at Oxford, the benefits of handwriting were researched and debated.
Around the end of the last century, there was an assumption that adults wouldn't be writing by hand, or using it every day, so why was there a need to teach children?
However, this has not come to pass; everyone is still using handwriting and handwriting was re-evaluated.
This sparked a great number of studies into the importance of handwriting.
These studies found that:
94% of adults and 91% of children think it is important to be able to write by hand (YouGov 2014)
86% of business managers expect job applicants to able to write by hand and use a keyboard (YouGov 2014)
14% of teenagers would like to handwrite better (National Literacy trust, 2014)
The views of professional educators were equally revealing, with an in-depth study in the UK and Germany revealing identical results.
85% of teachers rated handwriting as very important.
94% of those rated handwriting as important as reading
66% of teachers had had no initial training to teach handwriting.
48% had received some in-service support
68% reported too little time for handwriting in school.
So what do they teach in schools?
Children spend up to 33-50% of their school day engaged in writing tasks.
Handwriting is a medium through which a child's knowledge, understanding and ability are measured, through tests, spelling and exams (National Curriculum Assessment, UK 2014)
Only 10-17% of secondary school pupils use technology on a regular basis (DfE, 2014, Marquardt 2016)
It was found that employers expected good handwriting and a good level of understanding of technology; teachers rated handwriting as important as reading and school activity showed that writing made up 33-50% of the activity, with technology around 10-17%.
Handwriting is found to influence reading, writing, language development and critical thinking and also impacted increasing brain activity across all academic subjects.
Findings in Europe and the United States concluded that handwriting is something to be nurtured and developed.
Handwriting is an essential tool that a child needs to learn, probably more than a qwerty keyboard. Will the pen outlast the keyboard? Yes it will, but it needs to work with technology and the choice should not be one or the other.
So what can parents do to help their child?
Parents need to make time for hands-on activities with their children. Encourage more creative play and engagement.
Ensure that playtime is fun and realise the importance of teaching through creative play.
The Nexus Catch Up Kits encourage parents and teachers to use our products as a fun and engaging way to teach handwriting, literacy, and numeracy. Click here to find out more
Our Pegs to Range are being used in schools across the UK & Ireland to develop children's literacy & numeracy skills.

Nexus design and supply high quality educational equipment and toys for schools and home learning. View our shop
Back to News