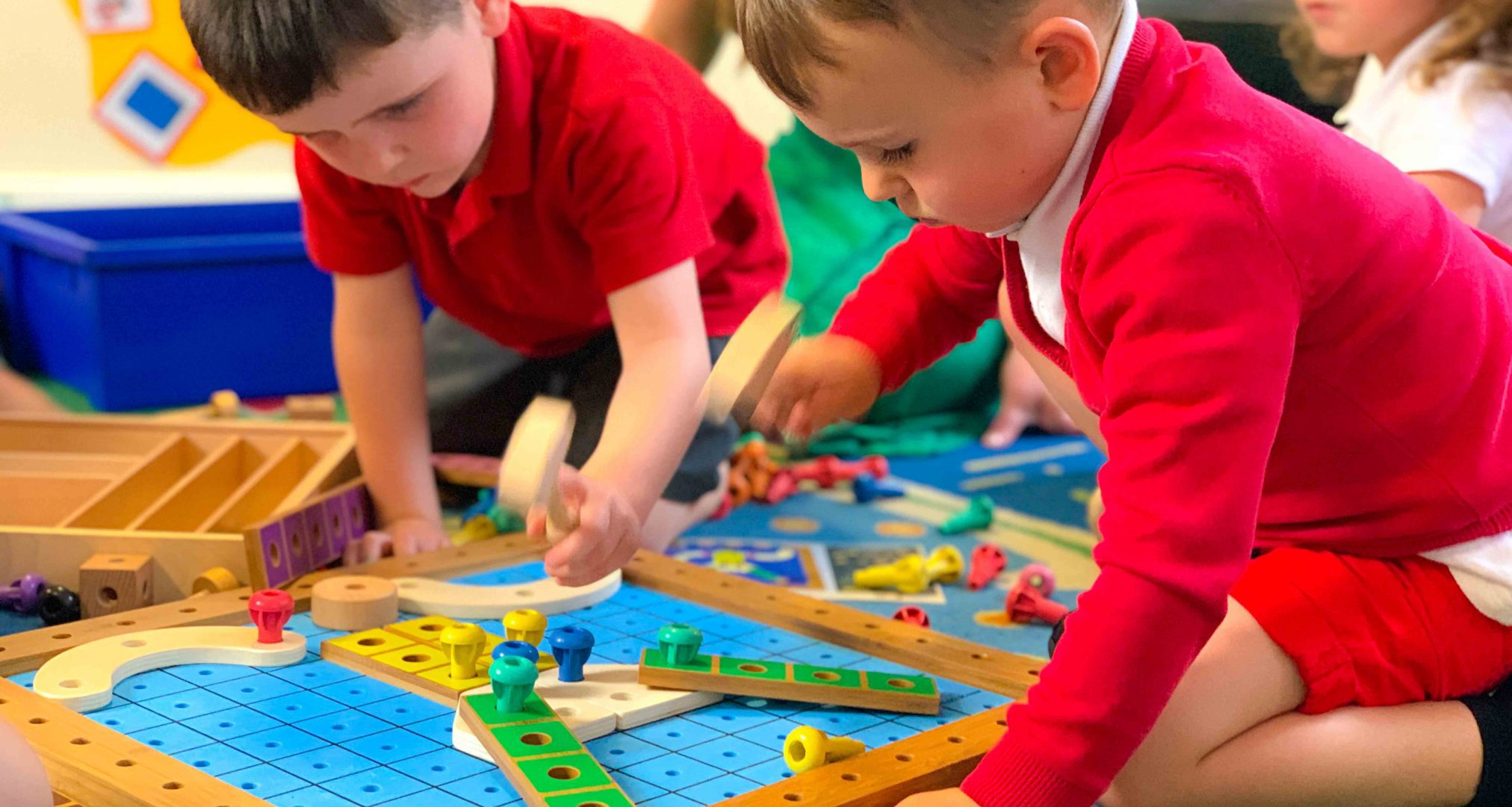 Video overview
Made from FSC wood, this toolbox will make a great addition to your 'Pegs to' resources, extending the play value into STEM and construction. Models can be made by bolting the bamboo rods together, and by screwing the bolts into the holes of the foam pegboards.
Children can also use the hammer to aid them in stacking the pegs to create the tallest tower! Great for further developing key fine motor skills and as an introduction to using tools for little ones.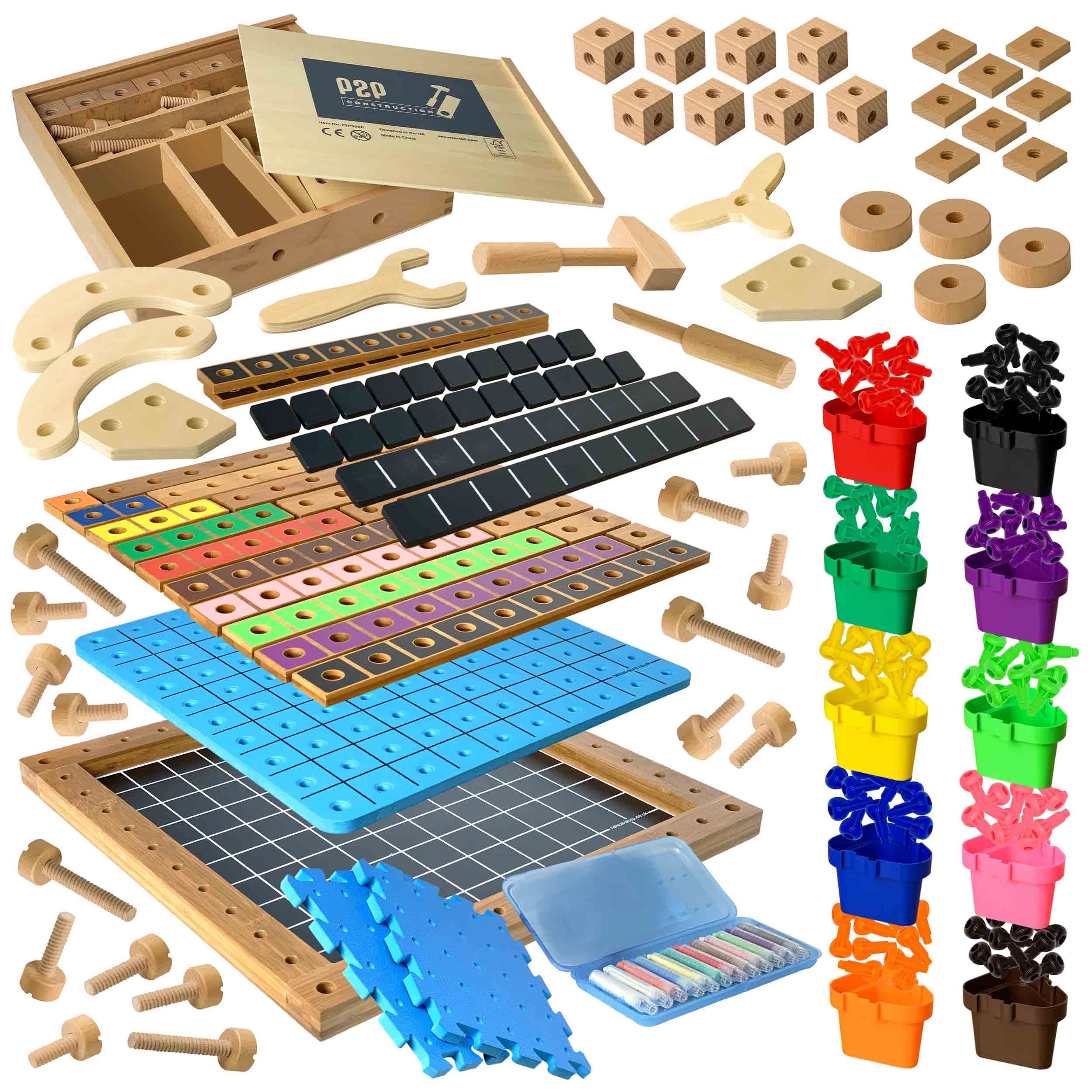 Purchase Pegs to Construction
Our 'Pegs to Construction Complete Set' includes all of the Pegs to range components needed for STEM learning. The holes in the foam edition of our pegboards are compatible with the threaded bolts, whilst the bamboo rods and wood pulp pegs can be used in conjunction with the assortment of FSC wooden tools, enabling the child to construct a variety of different models. An ideal introduction to using tools for little ones, plus a great way to develop key fine motor skills and cooperative play.
View the 'Pegs to Construction Complete Set'