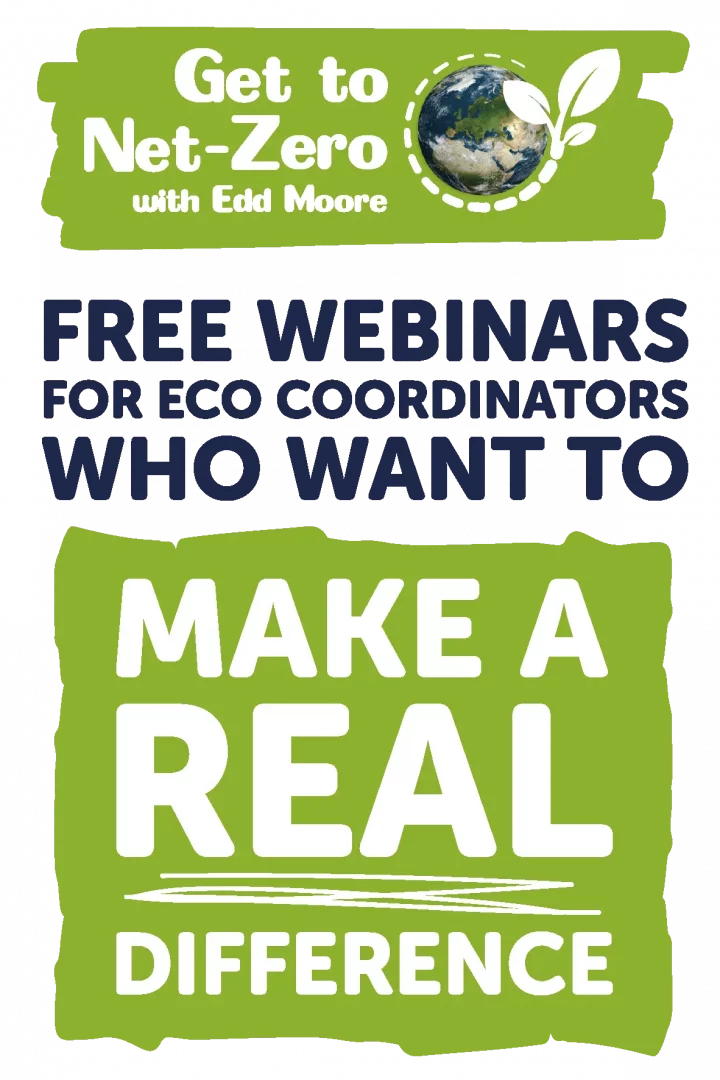 Finally! Help for eco-coordinators with limited budget and time.
Are you fed up of having no budget to fulfil your role as an eco-coordinator? Tired of having limited time to plan eco strategies to inspire the next generation? At Learn Play Nexus, we have teamed up with award-winning environmentalist, eco-coordinator and primary school teacher, Edd Moore to give you all the help you need in a series of free webinars.
Getting your school to net zero can be much easier than you think
Many people don't know about the help out there and simple steps which can be taken to become an eco-school. Edd has done all the hard work for you so all you need to do is get involved with our free webinars and you'll be on your way to net-zero in no time. 
The statistics are are little alarming…
72% of teachers are not confident in teaching climate change in schools. 78% of schools will not meet the DFE sustainable climate strategy and their targets. 84% of schools didn't even realise they need an eco-lead by 2025. This is not schools' fault, which is why Edd wants to share his knowledge and success to help you juggle being a teacher as well as an eco-lead.
Not to fear, eco-Edd is here!
By joining in with our series of webinars, you will not just save time but also achieve much better results working together as a team to achieve your eco goals. We want to help ensure all eco leads are recognised for making a difference in schools and inspiring the next generation. 
Passionate about sharing zero carbon success
At his primary school in Dorset, Edd has built up the eco work and journey to zero carbon over the last 10 years. Join this free webinar series where Edd arms YOU with the tools to do the same in your educational setting. Watch this short video clip to learn more.
Edd's Awards and achievements
Click on the logos below to learn more about what Edd's school has achieved under his leadership
Live Webinars
See what topics have been covered and find out the theme and date of the upcoming webinar.